Date:  Wednesday, March 11, 2015
Time: 6:30pm – 8:30pm
Location:  Catalyst Kinetics Group
Address:  7865 Edmonds Street, Burnaby, BC
Did you make health and wellness New Years resolutions that you've already thrown out the door? Get back on track by attending the upcoming BYOBF Network event. On Wednesday, March 11, BYOBF Network is partnering with Catalyst Kinetics Group to discuss and experience the benefits of strength training and healthy eating. Jason Sarai, President of Catalyst Kinetics Group and a qualified trainer will walk the group through a  45 min full body circuit training session focussing on strength, core, mobility and conditioning. All levels of fitness are welcome. Limited spots available.
The training session will be followed by a presentation focusing on:
The benefits of strength training and healthy eating

Prioritizing health and nutrition

Putting yourself first

Working towards a sustainable lifestyle

Confidence, self-esteem and energy from feeling fit and healthy
AGENDA:
6:30pm – Registration/Sign Waiver
6:45pm – Warm-up
7:00pm – Training Session directed by Jason Sarai
7:40pm – Presentation
8:05pm – Networking
Registration is non-refundable.
What You Need to Know and Bring:
Arrive 10 minutes prior to class to register and sign waiver

Have a light meal/snack prior to class.. you'll need the energy

Clothing: Athletic apparael. Shorts/Tights and a workout shirt. Bring a jacket or sweater for warmup and after your workout. 
Shoes: training/workout shoes (running, trail, gym shoes with good support)

Showers and towels available

Bring your water bottle

Post workout snack provided

Please inform us if you have any injuries after you have paid your registration fees
Presentor & Trainer: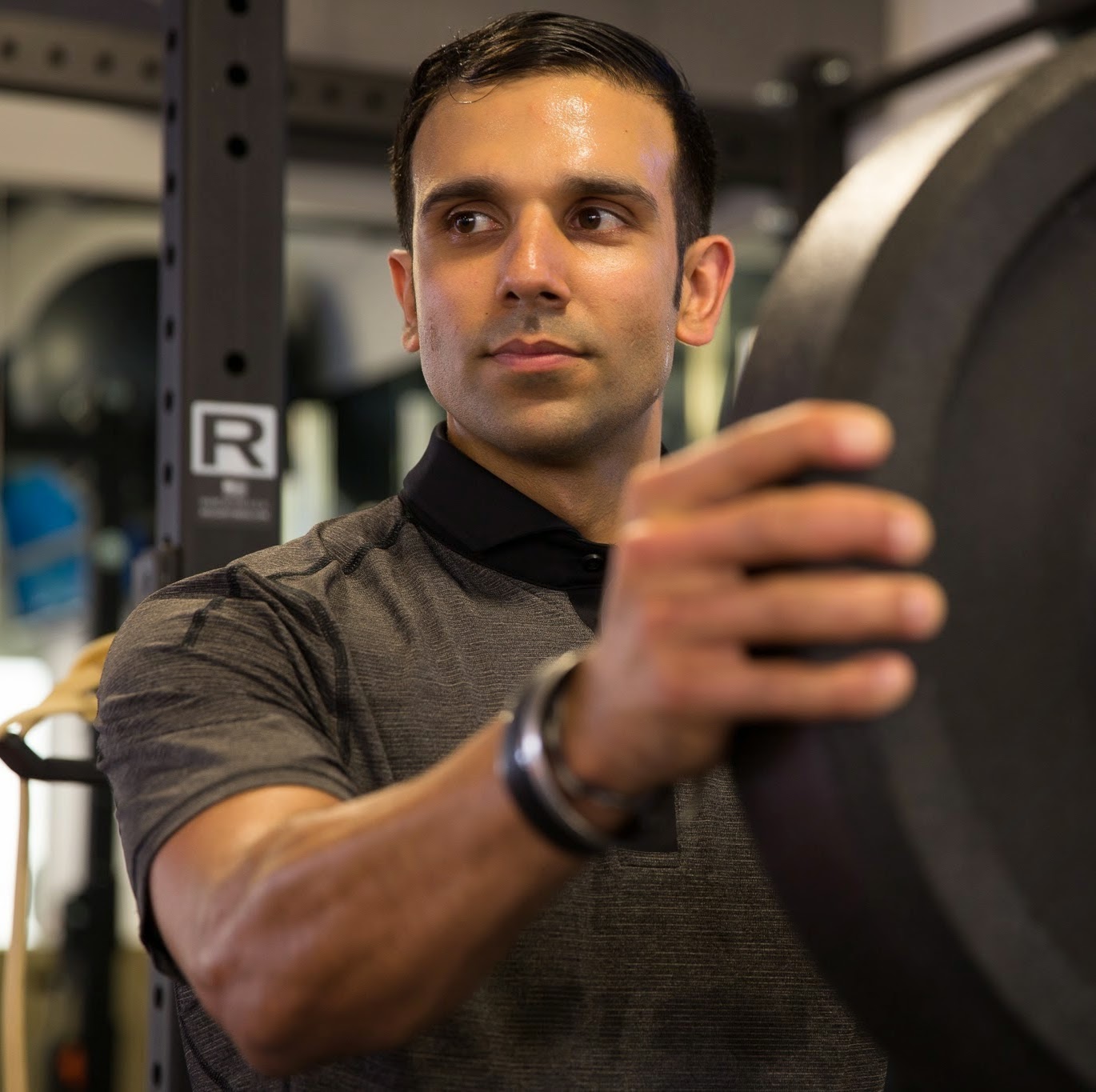 Jason SaraiJason Sarai graduated from Simon Fraser University with a degree in Bachelor of Applied Sciences: Kinesiology, while also being a member of the Men's Varsity NAIA Soccer team from 2000-2004. Upon graduation he applied and got accepted into the Chiropractic grad program in the US. While preparing for schoool his work as a Lifestyle/Fitness coach at Innovative Fitness led to building relationships with several professionals in the financial industry. Through many conversations, research and interviews, he accepeted an offer to begin a new career as an Investment Advisor with RBC Dominion Securities in 2008, receiving his CSC, CPH and WME certifications. The key factor in making the career change from Health to Wealth was that they shared the same underlying principles in order to help people reach their goals.Jason returned to the health sector, coming full circle in 2013 by joining Catalyst Kinetics Group in Burnaby, BC. CKG is a holistic & multi-disciplinary approach to Health, Wellness & Performance by building a team of practitioners, specialists and coaches ranging from physiotherapists, naturopaths, chiropractors, massage therapists, physiologists and personal training coaches. Jason is the acting CEO & President of Catalyst Kinetics Group as well as being the owner and director of Catalyst Kinetics Fitness.
Style by Sarai is Jason's passion project, turned business which consists of one-on-one style consulting with entrepreneurs and business executives in Vancouver, Toronto, Chicago & London. Style by Sarai has officially launched its exclusive bespoke suit line titled "Jason Sarai" in Fall 2014. In January, 2013, Jason started the editorial series called Men of Vancouver & Women of Vancouver, exclusively for Vancity Buzz that showcases stylish professionals. Jason is also honoured and thankful be selected as a style and lifestyle ambassador for lululemon athletica and clearlycontacts.ca.
Giving back is a core value in Jason's life. In 2011, Jason and Riaz Meghji, Host of Breakfast TV, co-founded 1Karma Events. 1KARMA is a not for profit group that actively seeks charitable programs with a specific need on either a local or international level and supports them by fundraising and creating an awareness of their initiatives.